Air Conditioning Melbourne
If you are searching for air conditioning services, you've come to the right place. We specialise in maintenance, servicing, repairs and installations of all types of air conditioning systems.
Call AMG Air Conditioning & Heating on
0419 297 331
to discuss your needs.
Air Conditioning Specialists Melbourne
AMG Air Conditioning & Heating have been offering installation, maintenance and repair services to the suburbs of Melbourne for over 30 years. We install all leading brands and types of cooling systems and will work with you to chose the most suitable air conditioning solution for you, your home and your family.
We have a team of highly trained staff, their roles range from jobs like design and project management, to fully qualified plumbers, refrigeration technicians, electricians and installation specialists.
Our technicians ensure that all installations and repairs of cooling systems, as well as all ductwork, fittings and other extra components, comply with the requirements of the latest Australian Building Codes. 
Complete Customer Service
Our Customers satisfaction is our #1 concern, which is why we always strive to offer high quality services at competitive prices. With AMG Air Conditioning & Heating you get our commitment to excellence.
Split systems are quiet and effective cooling systems.  They are very effective in most Australian climates and are usually operated via an infra-red remote control.  Due to a variety of different sized models with varying capabilities, you'll be sure to find a split system that suits your specific needs.
Indoor units are often positioned in a central location, this way the cool air can easily be distributed around the room, making it more efficient. Another consideration to make when positioning your air conditioning is to avoid installing it directly above electrical fittings, this is due to the hazard it poses if the system ever leaks. Read more about our split system services.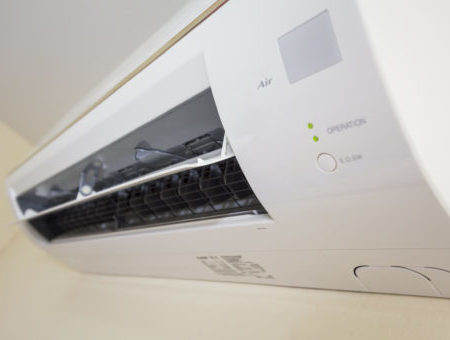 Evaporative Cooling Melbourne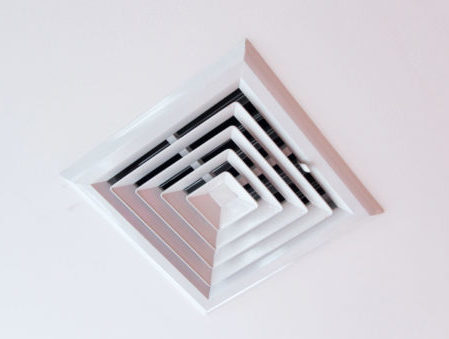 Evaporative Cooling is a ducted, air cooling system which filters and distributes air from outside, throughout your entire home, using a network of ducts or vents. The system sits on top of your roof and is an ideal cooling solution for a whole home, especially in areas like Melbourne, due to the drier climate. Evaporative cooling is also very cost effective as it has low installation and running costs, and when comparing to other cooling options on the market, evaporative cooling systems are the least expensive option.
With over 50 years of experience in the industry we use Brivis evaporative cooling systems, not only are they reliable and Australian made, but it is approximately 50% cheaper and costs much less to run when compared to a ducted refrigerated system. Read more about evaporative cooling here.
Refrigerated Cooling Services
Ducted refrigerated cooling systems draw warm air, from inside your home, over a coil carrying refrigerant, which transfers the heat from the air into the refrigerant. The refrigerated air then passes through the ducts and cools the designated rooms. These systems are extremely cost effective and efficient, as they recirculate the already cooled air, reduce humidity and also keep providing clean air through a filtering grille. The newest models are some of the most environmentally friendly air conditioning systems available.
We provide our customers with a diverse range of cooling systems, because we understand that it needs to not only provide you with cool air, but that it needs to suit your specific lifestyle and decor, as well as your future lifestyle.
Click here for more information about refrigerated air conditioning.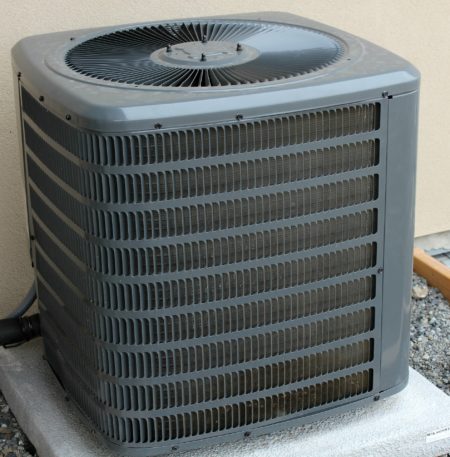 Contact AMG Air Conditioning & Heating today. We'll get back to you shortly.
Call AMG Air Conditioning & Heating Today
for service, repairs or installation of your heating or cooling system
Great experience with AMG – found the fault, ordered the part and was fixed in 4 days. Very experienced, prompt and efficent service for our refrigerated system. We had tried 2 other companies a yr ago who said it was fixed and it wasnt and now its working better than ever
Very efficient and prompt service. Their technician Blake was very professional and we are extremely happy with the service from this company.