If you're searching for hydronic heating servicing, repairs or installation, you've come to the right place.
Call AMG Air Conditioning & Heating on 0419 297 331 to discuss your needs.
Hydronic heating is the use of heated water that moves through sealed pipes, to radiate heat into rooms within your home. One way to transmit the heat from the pipes into the rooms is to install panel radiators. These radiators push out natural radiant heat, allowing it to spread evenly throughout the room. You can also install under floor pipes to disperse the heat.
This type of heating is perfect for people with allergies or medical conditions such as asthma, as it does not produce airborne particles. This means that your air will be totally dust and allergen free. Hydronic heating is also extremely efficient, because the water is reheated and recycled once it is returned to the boiler. Therefore you will be using less power, whilst still giving your home the warmth it requires.
Hydronic Heating Servicing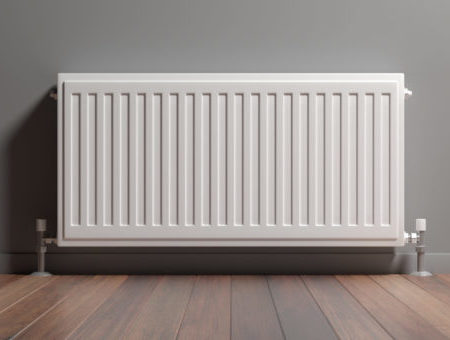 As with any gas appliance, you should be getting your hydronic heating system serviced every 2 years. The aim is to keep it running optimally, and to resolve any minor issues that might turn into something more severe. Get us in to ensure your hydronic heater is working effectively and safely.
Our technicians service all suburbs of Melbourne, providing you with reliable and timely hydronic heating repairs. Here at AMG Air Conditioning & Heating we are very much about prevention, which invloves the regular repair and maintainance of your entire system. Regular maintenance and repair of your system will prevent unexpected breakdowns and most of all, costly replacements.
90% of hydronic heating faults are electric. Because we are Type A servicemen, we have the skills to repair any electric fault. So you can be sure your boiler is working in a safe manner and to the best of its ability.
Don't let a general plumber lead you astray. Give us a call to get your hydronic heaters issue diagnosed and promptly fixed. We understand the large capital investment hydronic heating requires.  Trust us to ensure your boiler is fixed and up to the task of heating your home.
Remember, if we can't fix it, we don't charge.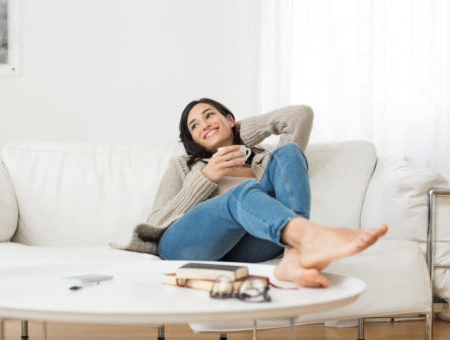 Hyrdonic Heating Installation
Hydronic heating is one of the most reliable, discreet and comfortable forms of central heating. It is an extremely popular form of heating throughout Melbourne and you can see why! It doesn't blow any air, so its great for anyone with allergies and it has minimal parts, making it easy to maintain.
Our vast experience in service and breakdown means we have seen a lot of good and bad installations, we believe this gives us an edge in delivering you the heating outcome you desire. We are able to conduct a site visit, listen to your wishes and advise you on which system best suits your needs. We have no affiliation with any brand so you can be sure the system we deliver will be done so with no compromise.
Call us today to have a chat and organize a free quote.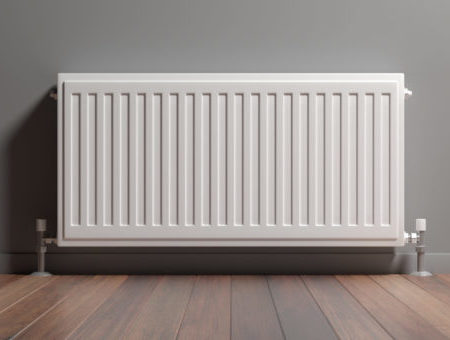 Types of Hydronic Heating we install:

Panel Heating
Panel Heating is a series of steel panels that are installed in each individual room, each panel is linked to a closed circuit of pipes, these pipes are connected to a boiler. Once the boiler heats the water, it circulates the pipes, heating the steel panels, and allowing radiant heat to be dispersed throughout the room.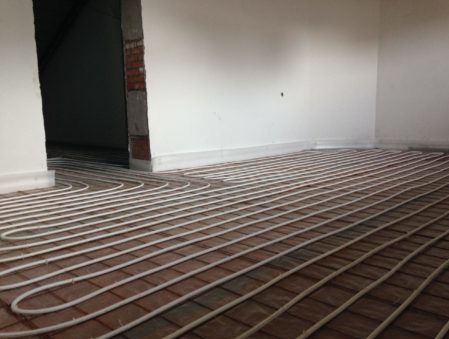 Slab Heating Or Under Floor Heating
Slab Heating provides a comfortable warmth, ideal for open areas such as the kitchens, lounge rooms or living areas, and can also be used for bathrooms. This type of system has the ability to have one or multiple zones, meaning you can control where the heat is going.
We've visited homes that have had their hydronic heating running smoothly for over 40 years, with the correct maintenance and repairs of course. With 30 years experience, we will work with you to find the best solution for your hydronic heating needs.
Contact AMG Air Conditioning & Heating today. We'll get back to you shortly.
Call AMG Air Conditioning & Heating Today
for service, repairs or installation of your heating or cooling system
I've been using Blake and his team for years now and I couldn't recommend them more. If these guys can't fix a problem with your heater then no one can! Thanks AMG, for the years of reliable and honest service.
AMG Air Conditioning & Heating is a super professional business. I've dealt with them twice now and can't fault the work that they do, the quality is outstanding. A big thanks for running a business with integrity.