Evaporative Cooling Melbourne
If you are searching for a professional to service your evaporative cooling system, you've come to the right place.
Call AMG Air Conditioning & Heating on 
0419 297 331
 to discuss your needs.
Evaporative Cooling Systems Servicing & Maintenance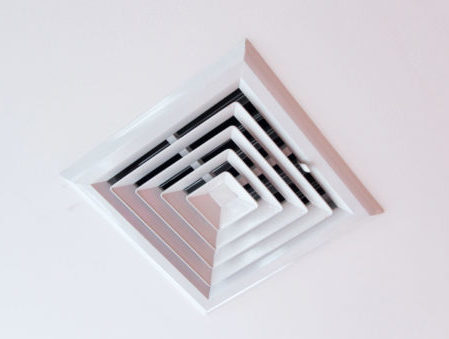 A regular service of your evaporative cooling system is recommended every 2-3 years. A standard service involves;
removing filter pads and cleaning them
cleaning the base of unit
checking the pump & moving parts are working correctly
checking even saturation of pads.
Whether it's a domestic or commercial evaporative cooling system, we can service it to ensure it's running at peak performance. Doing this will help keep the running costs down so you don't pay an arm and a leg for your next bill.
Evaporative Cooling Repairs
The last thing you need on the first hot day when you turn your air conditioner on is to have a breakdown or malfunction. But if you do, get in touch with us and we'll be able to identify the problem and rectify it.
Common evaporative cooling system problems we repair are;
Blockages to water distribution system
Pump problems
Fixing filter pad issues
Issues caused by dirt, grime, leave clogging unit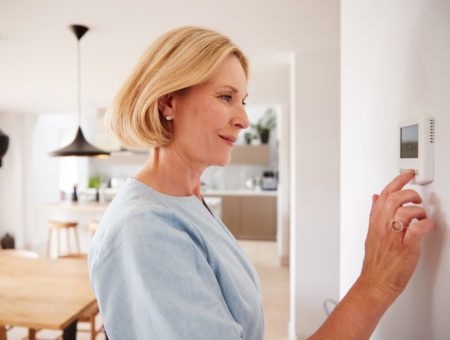 Evaporative Cooling Installation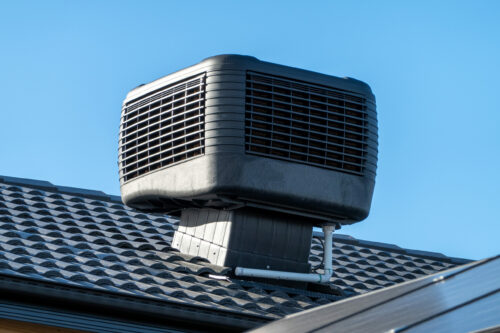 Because evaporative cooling systems are cost effective and well suited to the climate they are very popular with Melbourne households.
Benefits for choosing evaporative cooling;
Fresh clean air is replenished
Environmentally friendly
Cost effective compared to refrigerated systems
Cheap to run
We install all the leading brands including Brivis, Braemar & Lennox.
Get in touch with us to help you decide on the right cooling solution for your unique property. We'll help guide you through the process from decision making, purchase, during installation then post installation and beyond.
Contact AMG Air Conditioning & Heating today. We'll get back to you shortly.
Call AMG Air Conditioning & Heating Today
for service, repairs or installation of your heating or cooling system
"Blake provided us with a really informative service, which is exactly what we needed. We had recently moved into our new home and were not familiar with the split system. Blake help resolve some issues and did a full service. We will definitely be recommend his services to all our family and friends."
"We hired AMG to install our air split system after getting over priced quotes from many other companies. Mark turned up at the scheduled time, on a very hot day and installed our split system without any issues. We are very pleased with the end result. Highly Recommend!"