We work on all brands and types of gas heating & electric heating systems. Over the last 3 decades we have gained extensive knowledge in the field, earning us the reputation as a company that can offer you the solution to all your heating needs. Call AMG Air Conditioning & Heating on 0419 297 331 today.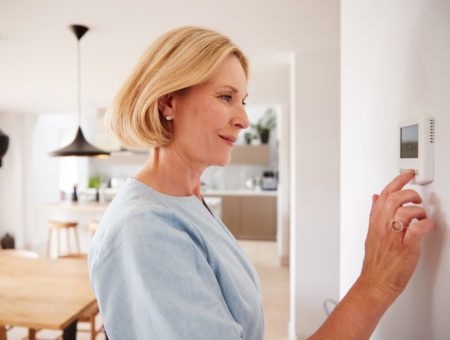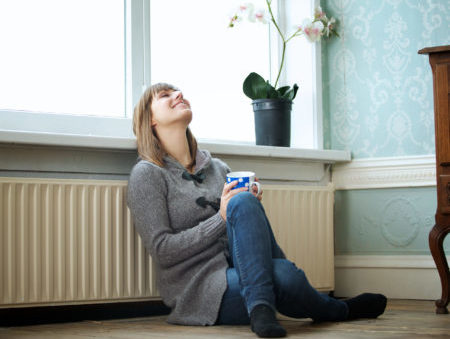 Heating Specialists Melbourne
Simply put, if you're cold we can warm you up. Whether you have an existing system that hasn't seen some love in a few years or your system is completely broken down we have the solution. At AMG Air we service units ensuring they are safe, reliable and ready for use on that next cold winters day. Or if it's broken down, our years of experience and large stock of parts means it can be fixed quickly and with little fuss. Working on every brand and type of heater gives us a detailed understanding of the differences each brand and appliance type has to offer. Armed with this knowledge and experience, we are better able to provide you with the best service.
Complete Customer Service
At AMG Air we aim to make the customer experience as pleasant as possible from start to finish. This means dealing with the same small team of tradesmen, having your phone calls answered and retuned promptly by the same person, communicating clearly and often so you're not left in the dark and to top it off, we'll clean up when were finished!
Ducted heating is one of the most popular and common choices of heating in Melbourne homes. Our technicians have worked on nearly all brands and most models of ducted heating units over the past 30 years. Our experience means that we can usually diagnose any issues quickly and repair problems fast. We also know how to best maintain your system to avoid serious issues in the future.
If you are thinking about installing ducted heating in your new home or renovation, give us a call first. We will assess the space and discuss your budget, then advise you on the best system for your home or office. We take our work seriously because we understand that the right heating solution can save you thousands of dollars in energy bills. As well as leaving a smaller carbon footprint.  Read more…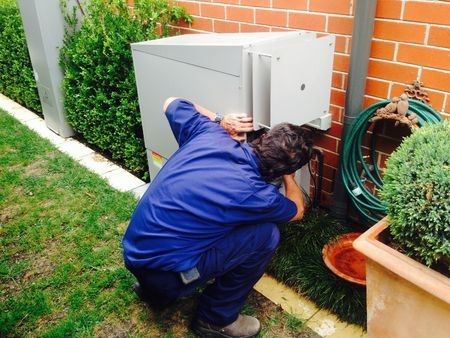 Hydronic Heating Melbourne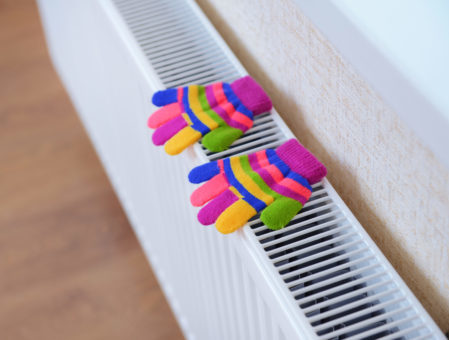 Hydronic heating uses heated water running through a closed system of pipes and heating panels to warm your home or office. It is a very cost effective form of heating as it takes a small amount of energy to initially warm the water. This is also due to the sealed nature of the system. The water stays warm, requiring little extra energy to maintain the temperature.
As mentioned, you run the water through heating panels. The heating panel system allows you to control what zones of your home are heated. You can turn off the panels in the bedrooms during the day if no one is home or leave them on during the frigid winter nights. Whatever suits your family.
Hydronic heating is also safe for children and pets. There is no flame or even high temperatures. The system is fully enclosed and runs at temperatures much lower than boiling so it's very safe.  Read more…
Slab heating is hydronic heating that runs through a network of high quality pipes that are hidden within the slab. The pipes warm the slab which releases heat.  It's a highly efficient method of heating with the heat radiating up from the floor.
This method of heating has a more expensive initial outlay, however, as time goes on, slab heating will save you money.  It's a subtle heating that lowers your cost of living.  Read more…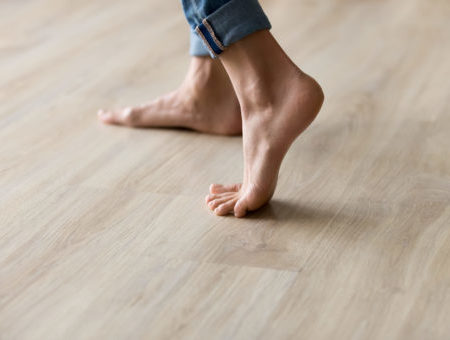 Reverse Cycle Air Conditioning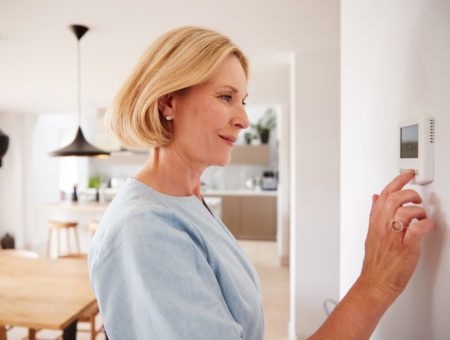 Reverse cycle air conditioning allows you to control the temperature of your home during both the warmer and cooler months of the year. A single system that gives you total control of your home or office's environment. Read more…
Contact AMG Air Conditioning & Heating today. We'll get back to you shortly.
Call AMG Air Conditioning & Heating Today
for service, repairs or installation of your heating or cooling system
We hadn't had our heating unit serviced for quite a few years. With winter nearly here, we thought it best if we got someone in to make sure it was safe. The guys from AMG were able to service it within a couple of days. They inspected it, did a carbon monoxide test and ensured it was running smoothly. They were polite and didn't leave a mess. We'll get them to service it again for sure. Highly recommend.
I have used AMG a couple of times for our heater over the years. And did so again today. Rang them at 1.30pm and was fixed by the time I got home at 4pm. Very easy to deal with.